Article: Better Than 'X' on "US Weekly"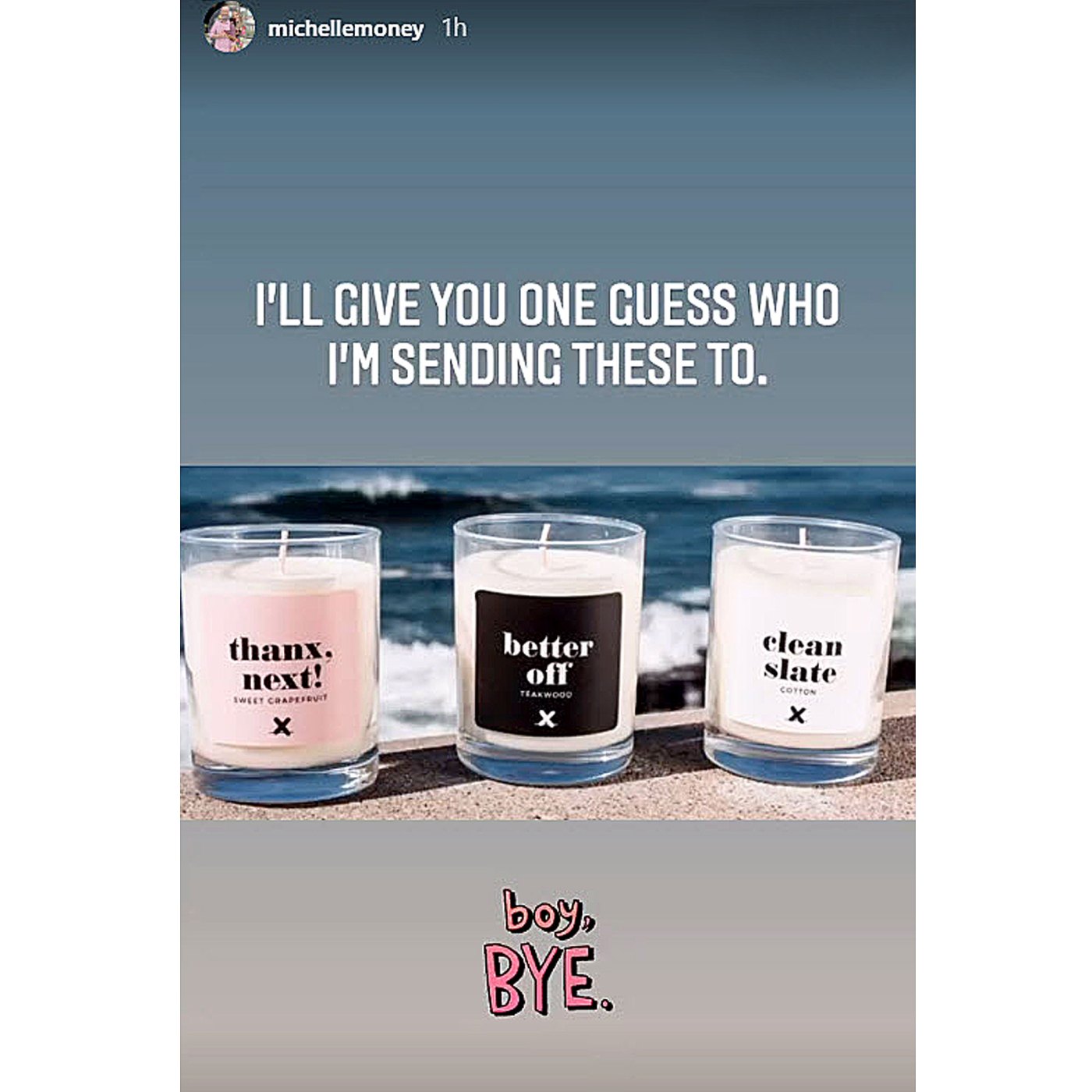 Better Than 'X' on "US Weekly"
Clare Crawley's BFF Michelle Money Sends Her a 'Better Off' Candle After Dale Moss Split

Thank you, next! Clare Crawley's bestie Michelle Money seemingly sent her a breakup-themed gift following the season 16 Bachelorette's split from Dale Moss.
The 40-year-old makeup guru shared a photo of three candles with telling messages, including "thanx, next!" "better off" and "clean slate" on Friday, January 22, via Instagram Stories.
While Money didn't tag Crawley, 39, she wrote, "I'll give you one guess who I'm sending these to." She added an Instagram sticker that reads, "Boy, BYE."
Read More...
Clare Crawley's Bestie Michelle Money Weighs In on Dale Moss Drama With "Better Off" Gifts     Bachelor Nation's Michelle Money knows exactly how to cheer up her bestie Clare Crawley, who just s...
Read more